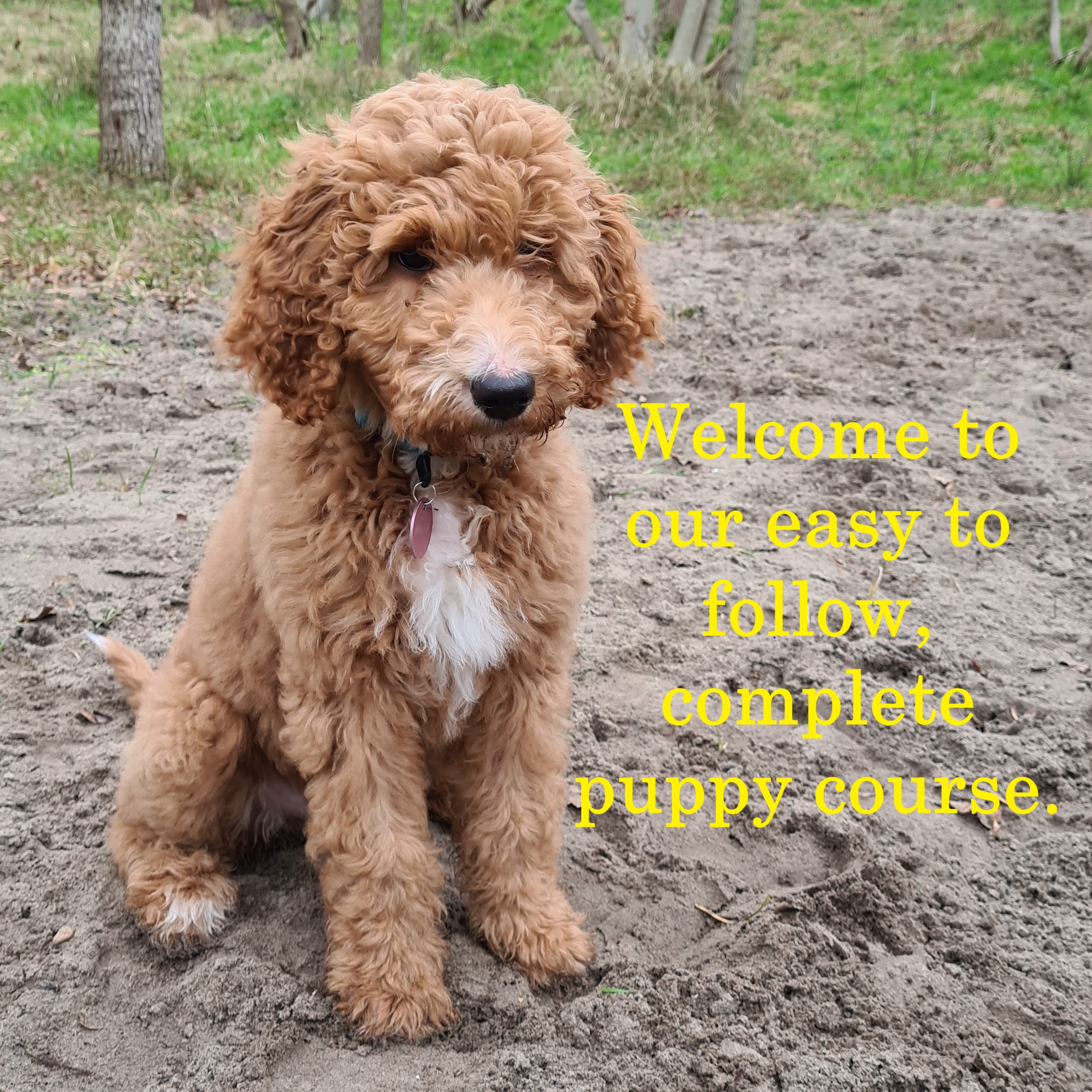 This course is ideal for all (new) dog owners and will guide you every step of the way to training your new puppy and for you to become a calm and consistent leader.
All basic commands will be shown and explaned in video's.
We tell you exactly what to do and how to do it, so you can get it right the first time.
We made our puppy training to make sure you're fully informed and know all you need to know. So lots of theory is included.
This course is now available in our shop.